Your brand-new in-flight entertainment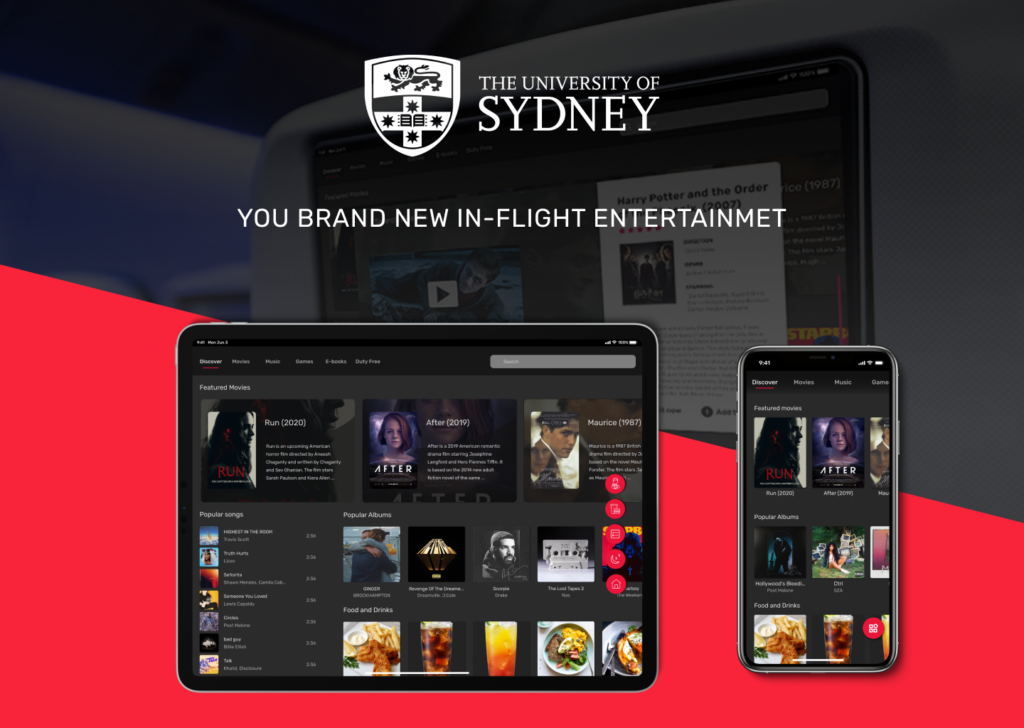 Nowadays, in-flight entertainment has become usual for most airline passengers, making it a competitive necessity for every airline companies. However, users find the interfaces in many in-flight entertainment systems (IFS) are difficult to use.
Through a user-centred design process, the problem space has been identified as follows: many current designs of IFS interface lack flexibility and efficiency of use. The users often face a lot of difficulties accessing the most frequent actions, for example, return to the homepage and switch among different entertainment contents and flight services. The new design solution proposes to provide the users with seamless experience of in-flight entertainment system. A set of floating action buttons (FAB) is introduced to help the users smoothly shift between all the frequent actions.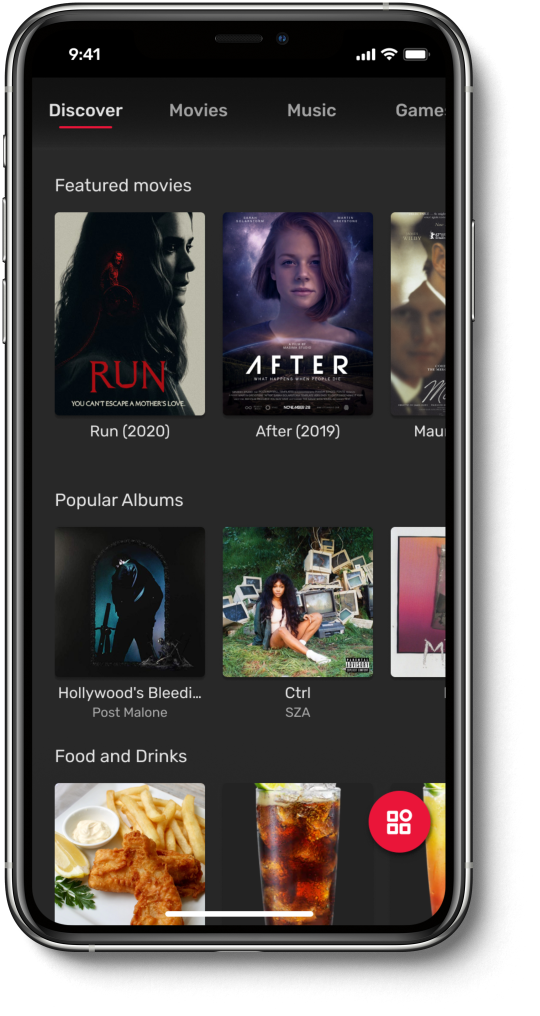 The most frequent actions have been divided into 'Entertainment Block' and 'Function/ Services Block'. The 'Entertainment Block' includes movies/Tv shows, music, games, e-books and inflight shopping etc. 'Function/Services Block' refers to any inflight services or activities that are distinct from entertainments, for example, asking for help, ordering foods, turning on the 'Do not disturb Mode'. The function block is frequently used by users thus it is supposed to be accessible at any time.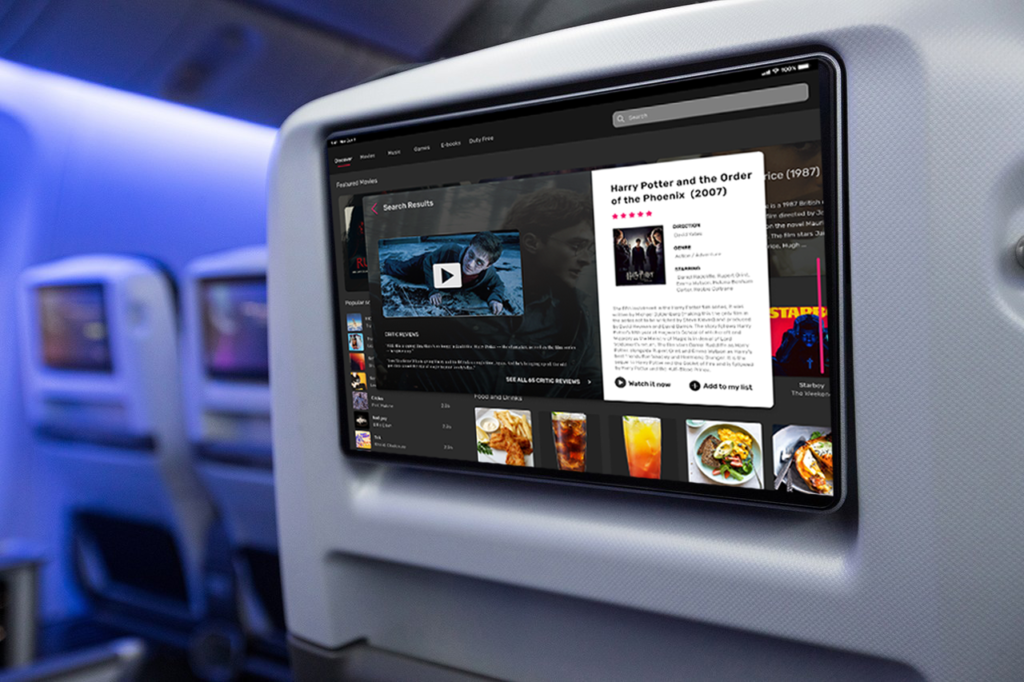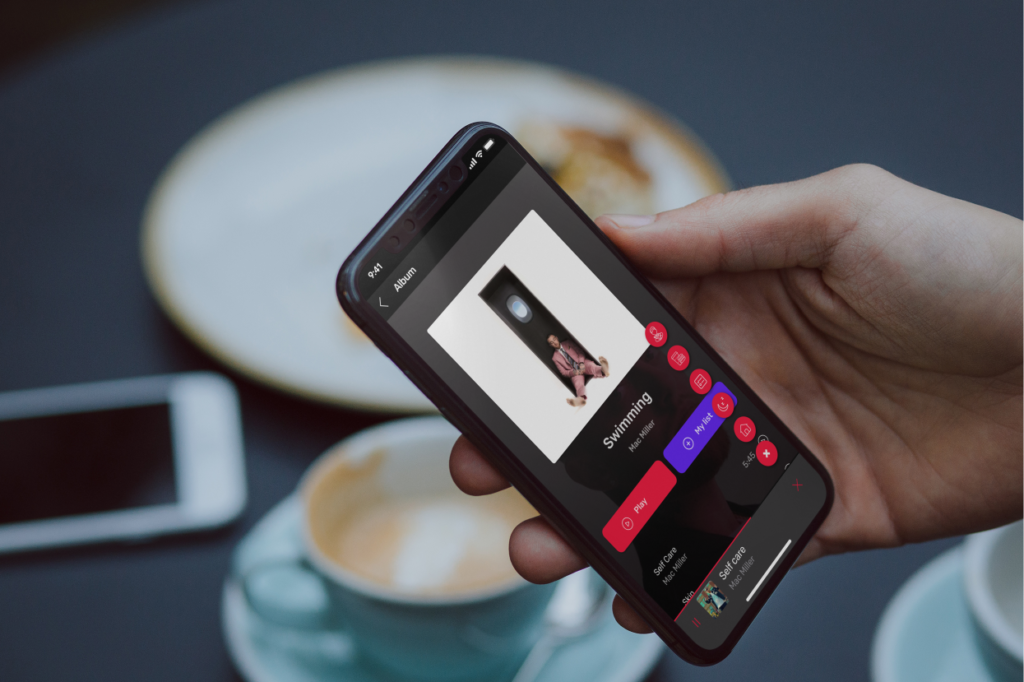 The design of FAB will help the users to access the function block while they are enjoying their entertainments. For example, users can order foods when watching movies; ask for earplug when reading e-books and turn on the sleeping mode when they need to.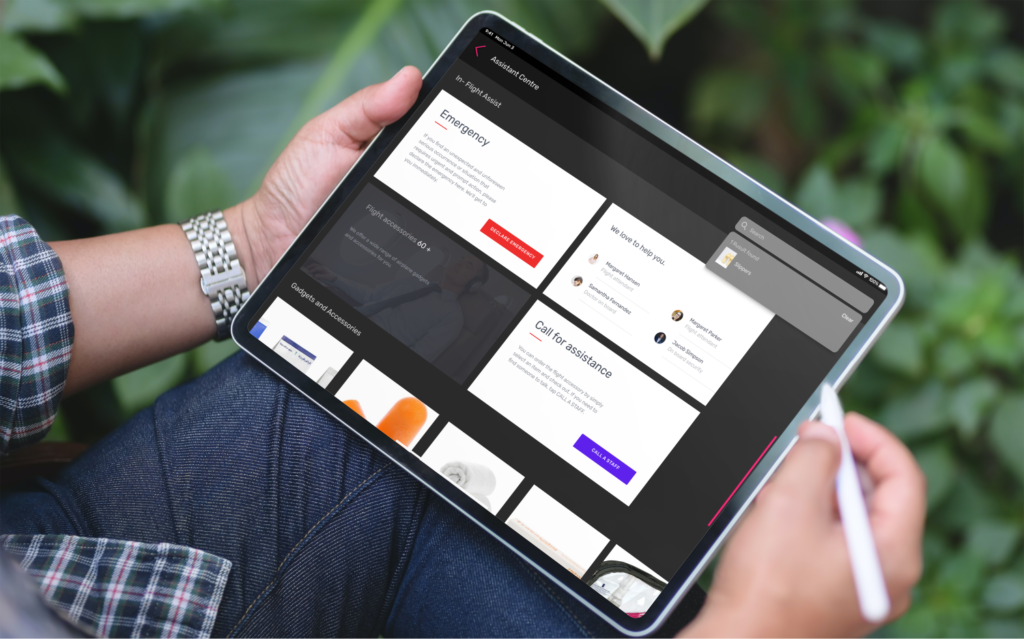 Video Walkthrough
Clickable Prototypes