Transforming the future through design-led research
Our research explores the role of design for speculating on the future, and to envision, define and inform the interactions and experiences between people and digital and emerging technologies.
Through making and imagining new forms of existence we critically rethink objects, systems and processes that shape human experience and life on the planet. We combine methods and approaches from the social sciences, humanities, science, engineering and the arts to explore and evaluate ideas, prototypes, new materials and experiences through the lens of design.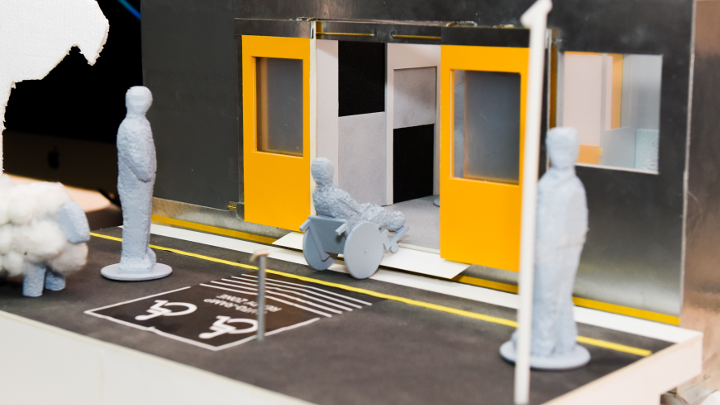 Four principles guide excellence across our teaching, research and practice:
We are curious, creative, and critical thinkers: We seek to be authentic, responsible, and ethical change-makers, challenging today to shape a better tomorrow.
We embed practice-based research methods and making: We seek to engage in and leverage experimental, cutting-edge, and rigorous design research to extend the disciplinary boundaries of design.
We re-imagine the designers of tomorrow: We seek to nurture emerging designers and design researchers who are adaptive, industry-ready, and equipped to design for the future.
We contribute to positive change in the world: We seek to explore meaningful spaces for design, collaborating, engaging, and applying design to support better actions, systems, and environments.
We collaborate across disciplines and with external partners, including industry, not-for-profit, government and community groups and organisations. Our areas of research span interaction design, design innovation, co-design, computational creativity, designing for health and well-being, digital place-making, human-computer interaction, human-robot interaction, smart cities and urban data science.