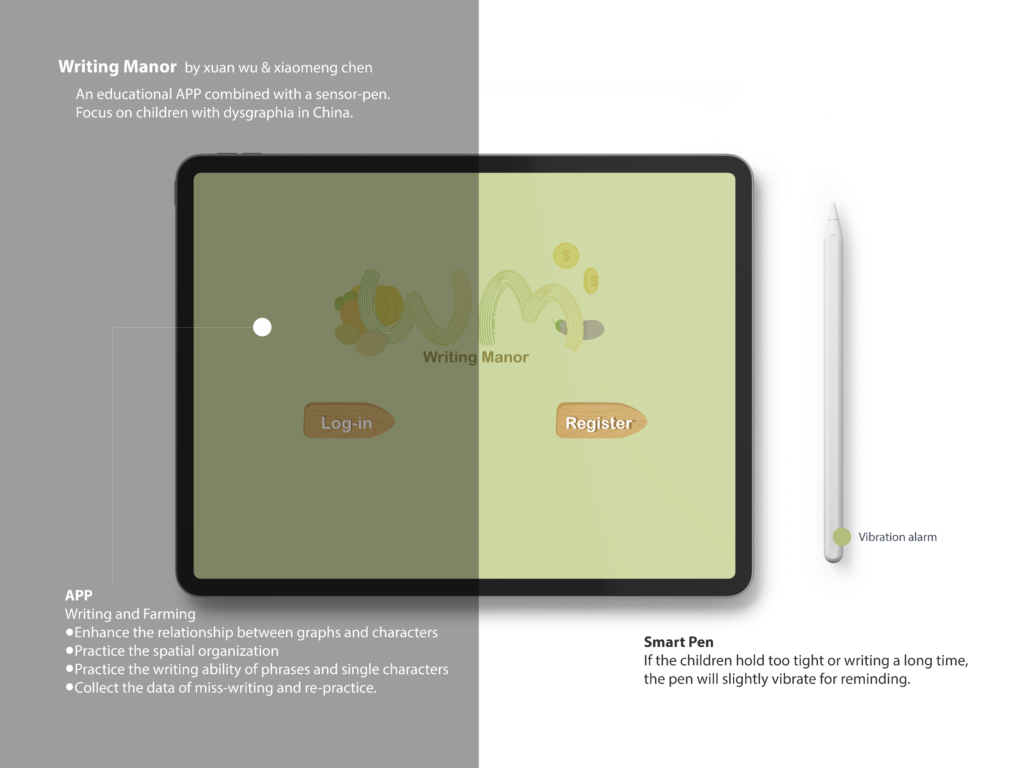 About
Writing Manor is an educational application on iPad combining with a smart pen that we designed for user needs of Chinese dysgraphia children who needs to practice writing while having fun in game. As writing tasks are interluded in the farming game, kids get to practice writings through entertainments. With smart pen, kids can build with a pressure sensor which tracks the stress of pen-holding. The guiding holding area of ​​the pen can also guide kids saving effort and avoids stiffness of finger muscle.
Our target user is Chinese dysgraphia children from 6 to 8 ages. As Chinese character is logographic languages ​​formed by strokes and sub-components and demands strict spatial arrangement, it is complex to write. Different from English, writing in Chinese demands more on the direct visual matching route. For these users, we did much user researches to find their issues and know about their needs. User needs: Chinese dysgraphia children want to enjoy writing, and they need to be in touched and be cared by parents to overcome their psychological issues. They also need to improve writing efficiently.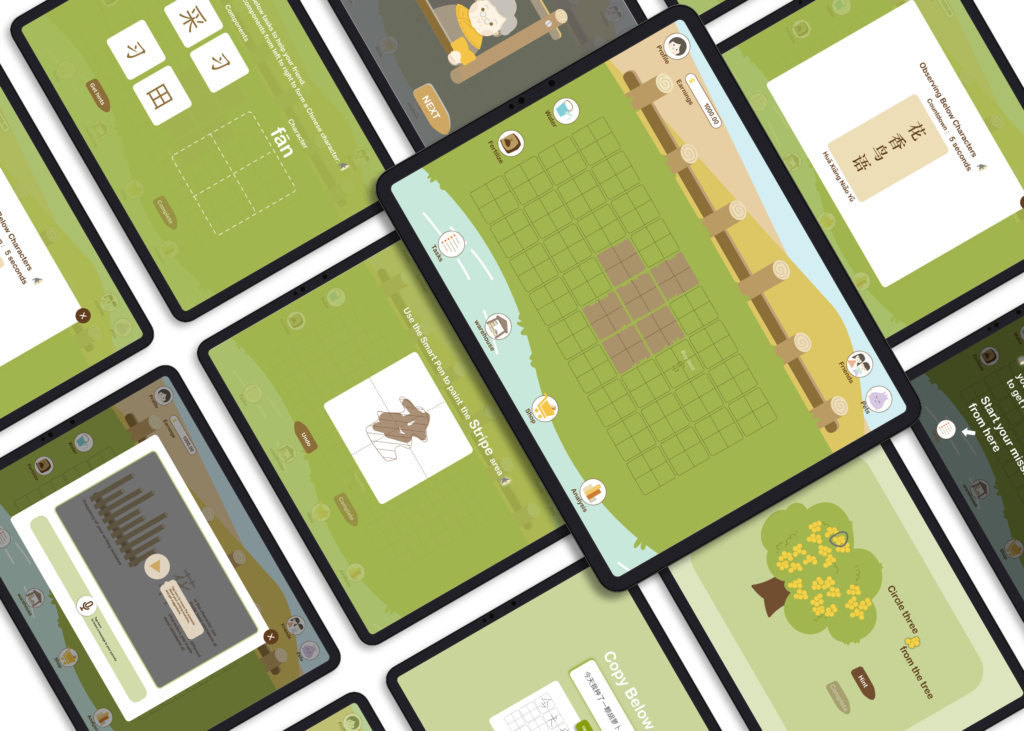 There are six types of tasks in Writing Manor to help Chinese dysgraphia children get right writing practices based on research. In task 1 user is asked to paint the outlier of a character which has been taught in given lecture at the beginning of daily task, it helps to enhance the child's memory on the character. Task 2 asked user to follow the hints to write character. The exercises will repeat at least twice daily to help the kids to exercise finger muscles. Task 3 asked child to drag components to form characters, it helps child to have overall understanding to the character. In task 4, child is asked to memorize character for 5 seconds observing, and is able to circle the wrong components of the wrong characters in the next screen. It will helps to get stronger visual memory. Task 5 is to copy sentence which is another muscle exercises in writing. Task 6 helps child to develop visual perceptual skills as kids are asked to identify an assigned Chinese characters in a busy background.