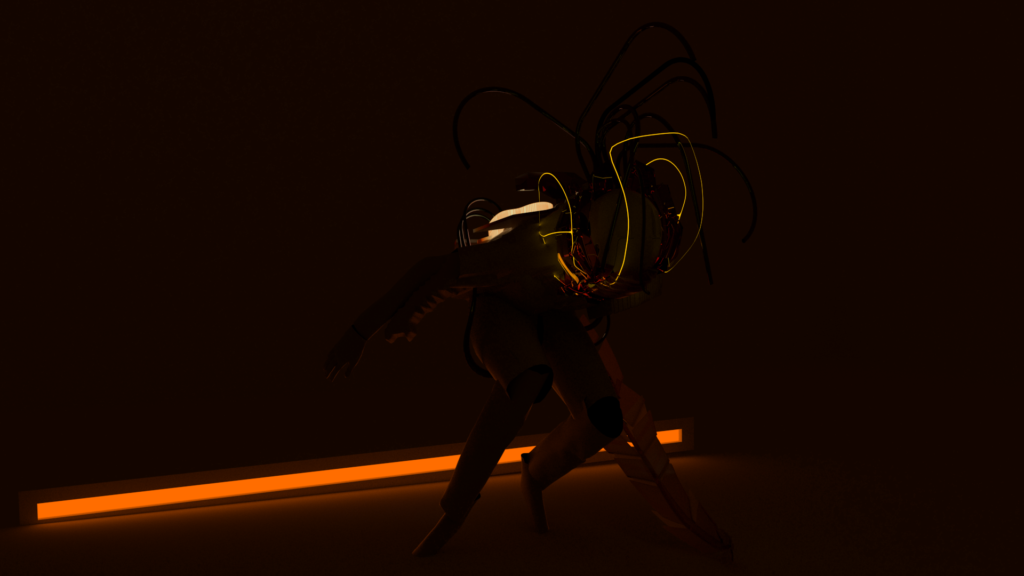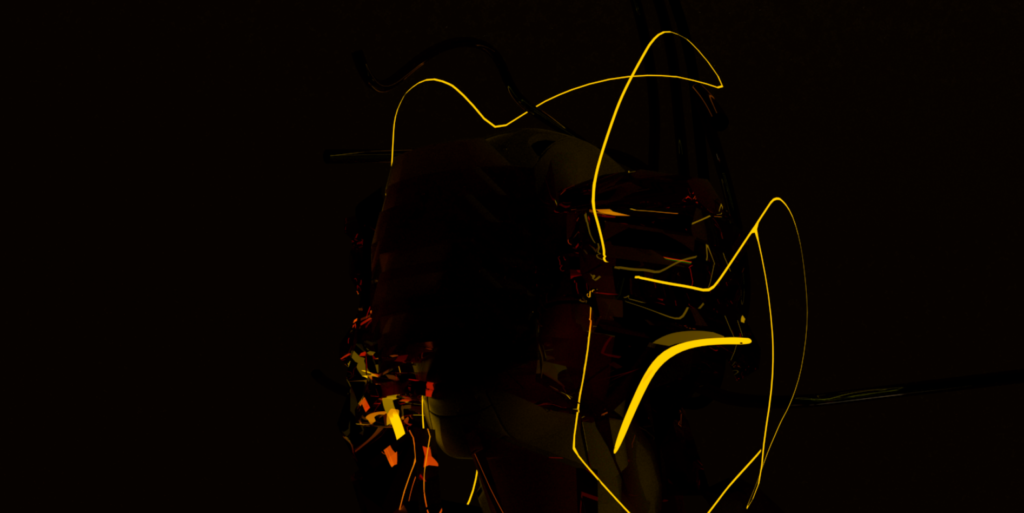 There is a common perception of costume design and wearables being limited to an assemblage of fabrics and materials stitched together. However, the impact of biomimetic and design computation approaches to costume prosthesis has shifted this perception. We should not consider costume prosthesis as only a wearable; but an object that can be computationally grown and perform as versatile entities through hybrid forms.

This design research explores how costume prosthesis becomes an extension of the human body and transforms the body into non-human hybrid forms. By conducting research through design, our biomimetic design approach and digital modelling techniques utilises 3D software such as Rhinoceros 6 and 3DS Max to explore form and structure. The hyperreal and cyborg aesthetic is materialised through the performing body. The digital artefact, Squilla Bion is a speculative and conceptual piece that imagines a realm where bionics and organic life form to become one. This research leaves room for future interactive and built prototypes, as currently it only exists in the digital world as imagery. At its core, this dissertation locates costume as environment which was proven to be an almost non-existent academic claim within performance studies.

An in-depth literature analysis was crucial in developing a conceptual framework to understand the underlying metaphors and experiences of the relationship between prop and performer. The conceptual framework leveraged this idea of costume as environment, cyborgs, the hyperreal and embodiment to navigate through the ideal paths of unconscious realities and the conscious inner worlds within the performative landscape through costume prosthetic design. The speculative and conceptualisation of Squilla Bion departs from a familiar reality which then move into its own ecology formed and shaped by its own existence. Challenging the make-up of organic life, how everything is being transformed by the environment, what it's made of and where it's going.