Safety, Reflection and Connection in Trauma-Informed Design
Five million adults in Australia (20% of population) live with unresolved childhood trauma. We worked with the Redbank House, a mental health clinic in NSW which provides an integrated system of care including assessment and treatment plans for children who experience "severe, complex and treatment resistant mental health problems and disorders," using Social Emotional Learning (SEL).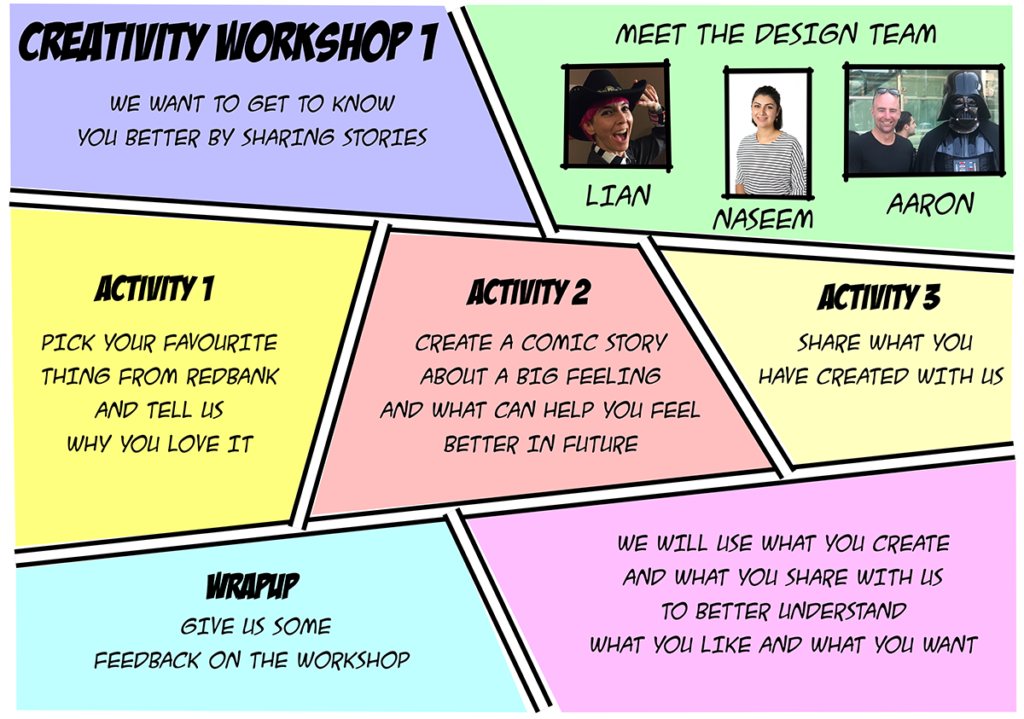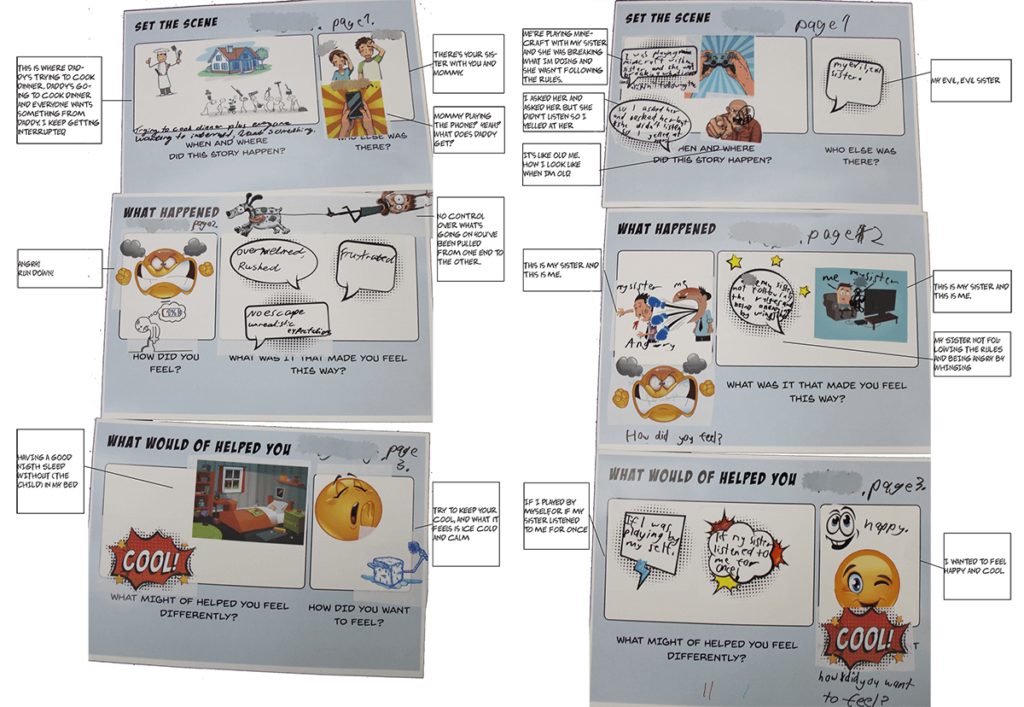 There are limited resources to support SEL in therapy. Additionally, the therapy process is challenging to understand for designers. This project (1) develops an understanding of this process, (2) uncovers opportunities for design, (3) provides insights on creating a safe co-design space for children with serious mental health challenges. The main outcome is the Safety, Connection and Reflection framework. The framework illustrates a journey through the process of reflection, with three layers representing the child's needs, and the activities that can be facilitated by the therapist to shape experience as appropriate to the phase of the experience.
People
Dr Lian Loke
Dr Naseem Ahmadpour
Aaron Blishen
Carl Gray
Publications
Lian Loke, Aaron Blishen, Carl Gray, Naseem Ahmadpour. 2021. Safety, Connection and Reflection: Designing with Therapists for Children with Serious Emotional Behaviour Issues. Proceedings of the 2021 CHI Conference.
Ahmadpour, N., Loke, L., Gray, C., Cao, Y., Macdonald, C., & Hart, R. 2023. Understanding how technology can support social-emotional learning of children: a dyadic trauma-informed participatory design with proxies. Proceedings of the 2021 CHI Conference.