Designing Virtual Reality to Support Clinical Training
Clinician training requires the recreation of high stakes yet low frequency events to allow clinicians to practice skills and decision making to be better prepared when these situations occur. There are several challenges associated with the traditional approaches to training such as high resource requirements and the time/space constraints of face-to-face training. Virtual Reality (VR) has been identified as a potential solution to some of these challenges in that it allows for the creation of engaging and immersive environments which are accessible in the time and place of the users' choice.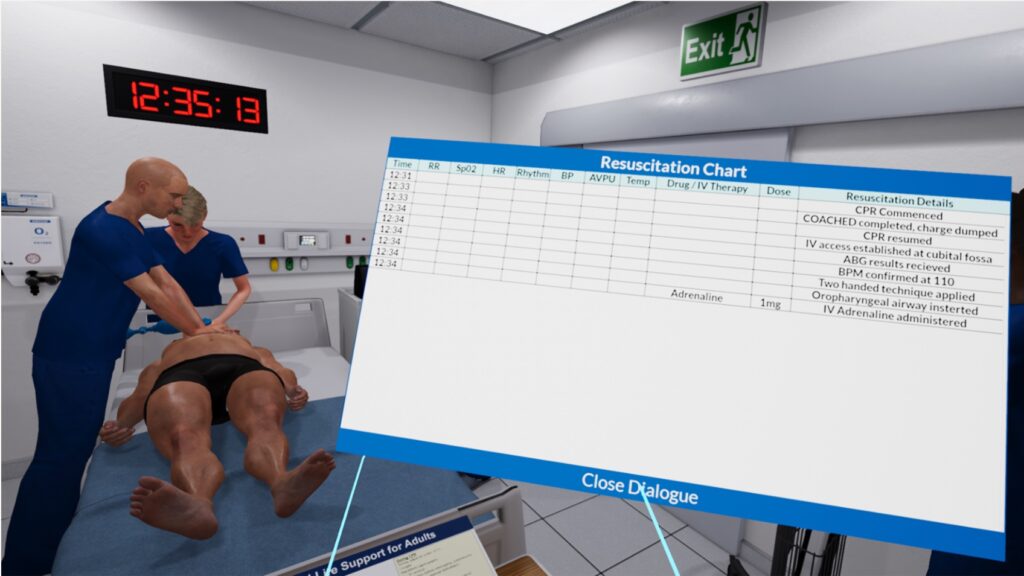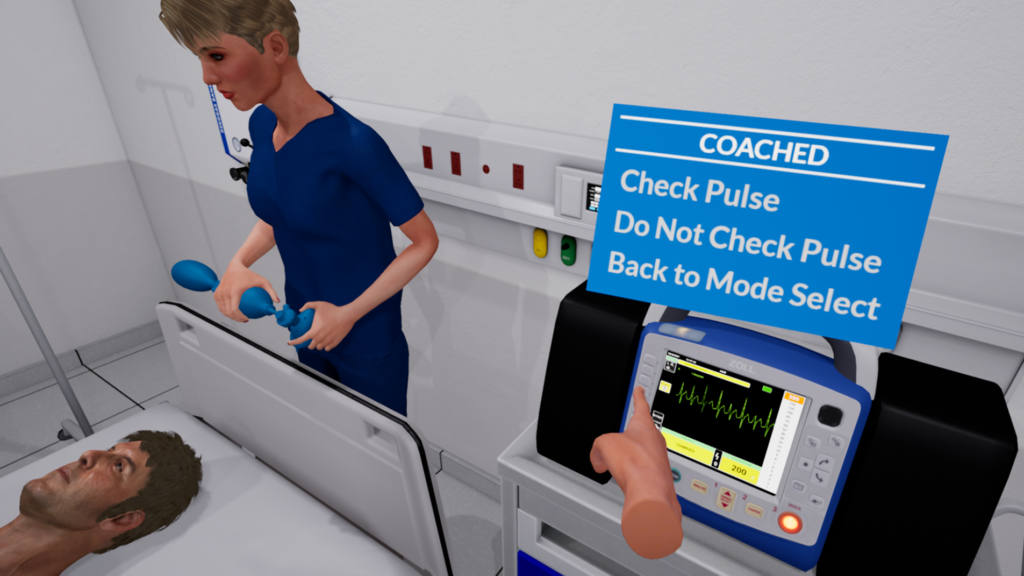 In collaboration between Western Sydney Local Health District, The University of Sydney, and developers Frameless Interactive, we have been developing VR based applications to supplement clinician training processes. Following clinician identification of educational gap, we co-designed a number of applications to meet the requirements of key stakeholders. Importantly we aimed to support educators as well as those receiving the training to experience opportunities to reflect on their performance through reviewing their in-situ decision making.
All the applications use an iterative design process with frequent evaluation and feedback cycles to guide ongoing development.  To date, we have developed applications to support multiple training areas including:
Advanced Life Support through ALS-SimVR interactive serious game
Code Black management
The verbal de-escalation of aggressive patients
Clinical communication strategies
Dignity in the workplace
Media:
People
Nathan Moore
Dr Naseem Ahmadpour
Prof Philip Poronnik
Martin Brown
Dr Jennifer Davids
Russel Tommy
Publications
Moore, N., Ahmadpour, N., Brown, M., Poronnik, P., & Davids, J. (2022). Designing Virtual Reality–Based Conversational Agents to Train Clinicians in Verbal De-escalation Skills: Exploratory Usability Study. JMIR Serious Games, 10(3), e38669.
Moore N, Yoo S, Ahmadpour N, Tommy R, Brown M, Poronnik P. (2019). ALS-SimVR: Advanced Life Support Virtual Reality Training Application. 25th ACM Symposium on Virtual Reality Software and Technology (VRST '19).
Moore N, Yoo S, Poronnik P, Brown M, Ahmadpour N (2020). Exploring User Needs in the Development of a Virtual Reality–Based Advanced Life Support Training Platform: Exploratory Usability Study. JMIR Serious Games 8(3):e20797.
Moore N, Dempsey K, Hockey P, Jain S, Poronnik P, Shaban RZ and Ahmadpour N (2021) Innovation During a Pandemic: Developing a Guideline for Infection Prevention and Control to Support Education Through Virtual Reality. Front. Digit. Health 3:628452.
Clinical Excellence Commission NSW Health. 5.5 Cleaning and Disinfection of Virtual Reality Equipment. (2021).
Davids J, Murphy M, Moore N, Wand T, Brown M. Exploring staff experiences: A case for redesigning the response to aggression and violence in the emergency department. Int Emerg Nurs. 2021